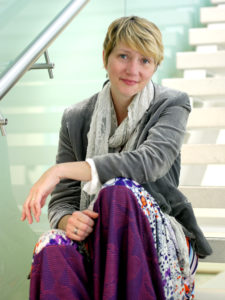 After changing majors every semester, Rita Mae Reese dropped out of college and went to work for a lesbian press. She'd worked there for nearly seven years when a visiting author convinced her to quit and go back to school full time. She then earned a BA in American Studies and an MA in Creative Writing at Florida State University and then an MFA at the University of Wisconsin-Madison.
Rita Mae has received a Rona Jaffe Foundation Writers' Award, a Stegner fellowship, and a "Discovery"/The Nation award. Her work has appeared in numerous journals and anthologies. She lives in Madison, Wisconsin with her family where she serves as the co-director of literary arts programming at Arts + Literature Laboratory (ALL).
For more, see her bio over at The Poetry Foundation.
Contact Rita Mae.